Dari Raffi Ahmad sampai kartel judi: bagaimana industri sepak bola Indonesia bisa maju?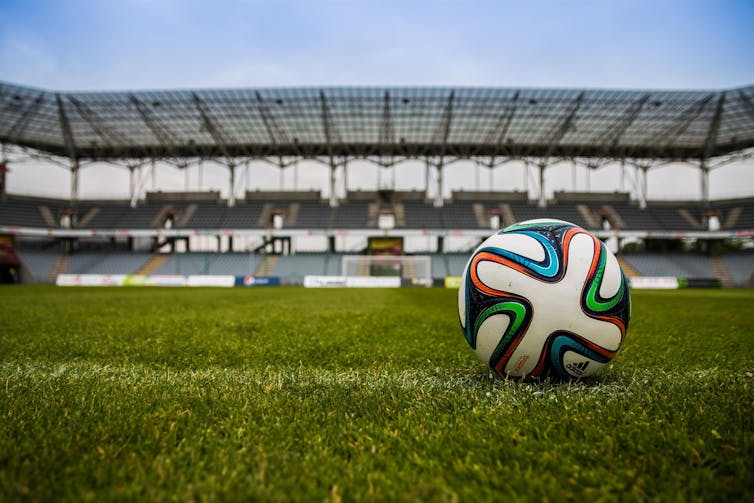 Yessar Rosendar, The Conversation
Biaya awal yang dikeluarkan untuk membeli itu tidak ada apa-apanya. Raffi Ahmad membeli Rans Cilegon itu dia sudah mengundang sponsor, yang datang dalam hitungan bulan ke depan balik modal itu. Siapa yang tidak mau sponsor klub yang pemiliknya punya follower 51 juta?."
Baru-baru ini, artis Raffi Ahmad beserta rekan bisnisnya membeli klub bola daerah untuk pertama kalinya. Dia mengubah klub asal Kota Cilegon, Banten dari Cilegon United menjadi RANS Cilegon FC dan berencana mengucurkan Rp 300 miliar untuk mengembangkan klub tersebut.
Selain itu ada juga putra Presiden Joko Widodo, Kaesang Pangarep dan Menteri BUMN Erick Thohir yang membeli klub Persis Solo. Erick tidak asing dengan investasi di industri olah raga, karena sebelumnya pernah menjadi pemilik Inter Milan dan beberapa klub lainnya.
Bagi sebagian orang mungkin mengherankan melihat tiba-tiba banyak investor baru di industri sepak bola Indonesia. Padahal, dalam beberapa tahun terakhir industri bola selalu disorot karena manajemennya yang buruk, supporter yang brutal sampai ke mafia sepak bola. Namun ternyata potensi industri sepak bola nasional sangat besar dalam jangka panjang.
Untuk itu pada episode ini, kami berbicara dengan Mohamad Dian Revindo dan Fithra Faisal Hastiadi, keduanya adalah peneliti ekonomi di Universitas Indonesia, tentang fenomena "investor sepak bola", dari keuntungan yang bisa didapatkan mereka hingga tantangan pada masa depan.
Dengarkan obrolan lengkapnya di podcast SuarAkademia, Kami akan hadir rutin memandu Sahabat TCID untuk memahami berbagai isu yang sedang hangat, bersama akademisi dan para editor kami.
SuarAkademia – ngobrol seru isu terkini, bareng akademisi.

Yessar Rosendar, Business + Economy (Indonesian edition), The Conversation
Artikel ini terbit pertama kali di The Conversation. Baca artikel sumber.